About us
Jimble is in the business of making relocations fast and easy. Operating from our main office in Amsterdam, we work with internationals as well as locals on a daily basis, making dreams a stress-free reality for hundreds of expats moving from across the globe. 
We pride ourselves in supporting companies—from tech start-ups to movie moguls—as well as individuals with their families and furry friends alike, helping everyone we support excel by ensuring their relocation process goes as smoothly as possible.
We're a company with the core values of being flexible, open-minded, and proactive. Oftentimes, we're the expat's first best friend and resource in a new country, and we live up to that standard by creating meaningful relationships and experiences. Just like any other strong company, we wouldn't be anywhere without our close-knit and diverse team of experts, along with our cutting-edge technology. Our team of experts coordinates our clients' relocation process comprehensively; therefore, excellent customer service, good communication, transparency, and teamwork are key values to joining our team.
About you
As our Jimble socials star, you'll be supporting our marketing team in their daily tasks to ensure that the company is marketed and put on the map as much as possible. You think about how we can inspire followers even more and expand our communities. This means that you bring your own ideas to the table in order to provide the business market with cool and interesting campaigns. You'll also be tasked with collecting and analyzing data for development purposes (e.g. social media, direct mail, and web) to measure Jimble's presence in the market, monitoring and scanning our social media channels and the web for trends.
You are an enthusiastic team player and learner.
You are up to date with the latest social media trends and news.
Understanding of effective social media strategy and social media management tools for major platforms (Facebook, Twitter, YouTube, etc.)
Excellent writing skills in English are a must.
Previous experience with the use of Adobe Creative Cloud (Photoshop, Premiere Pro) is a plus
You are creative and have an eye for detail.
You must be an excellent communicator.
Strong creative, strategic, analytical, and organizational skills are preferred.
Ability to work in a high-pressure, fast-paced environment.
Self-starter with a high degree of motivation.
Currently studying in the field of communications, marketing creative, business or equivalent work experience.
Affinity with global mobility and relocation is a plus.
About the role
You'll be joining our team to advise and guide clients throughout the entire relocation process. By selecting and viewing suitable homes, you'll be accompanying our international clients to all their appointments and viewings: from in-person (or video) viewings to their registration appointments. Additionally, you'll be managing the rental/buying process on their behalf, negotiating and checking contracts in our client's best interest. Some of the tasks you'll be doing include
Create original and informative social media content daily on Jimble social media platforms (LinkedIn, Instagram, Facebook).
Be an internal thought leader on how to best use social media to drive business resulting in growth.
Ensure standards for quality, branding, and compliance are met.
Analyze statistics of social media and adjust accordingly.
Coordinate and create processes around the planning of social media campaigns.
Stay informed by social media updates and advancements.
Assist the Marketing team with content writing for the website
About our offer
Full-time internship
Monthly compensation

Be part of a young and enthusiastic team, where there is a lot of room for own initiative

Informal, close-knit company culture

Great office environment with mediocre jokes
A fun, ambitious and international team
Vrijmibos, drinks & treat

Be introduced to the different phases of a growing brand
Can you picture yourself with us already? Send us your resume today, and if we're a match, we would love to schedule an interview to meet you.
** APPLICANTS WHO LIVE OUTSIDE THE NETHERLANDS WILL NOT BE CONSIDERED
We love to combine fun with growth
That's obvious from our online training courses, but it's even more apparent in our working environment. It's where we thrive. How so? Well …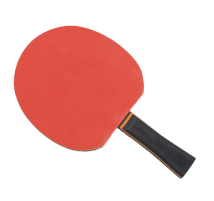 The bright side is our side
Embracing a positive outlook, we embrace the radiance that resides within us.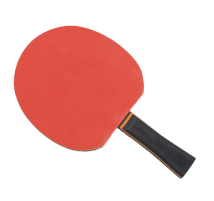 Our eyes are on the prize
Focused and determined, we keep our gaze fixed on the coveted goal ahead.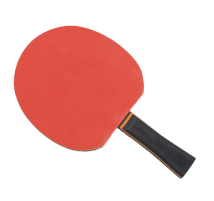 We're focused team players
Collaborative and driven, we work together with unwavering concentration to achieve our shared objectives.