Personalised and Personal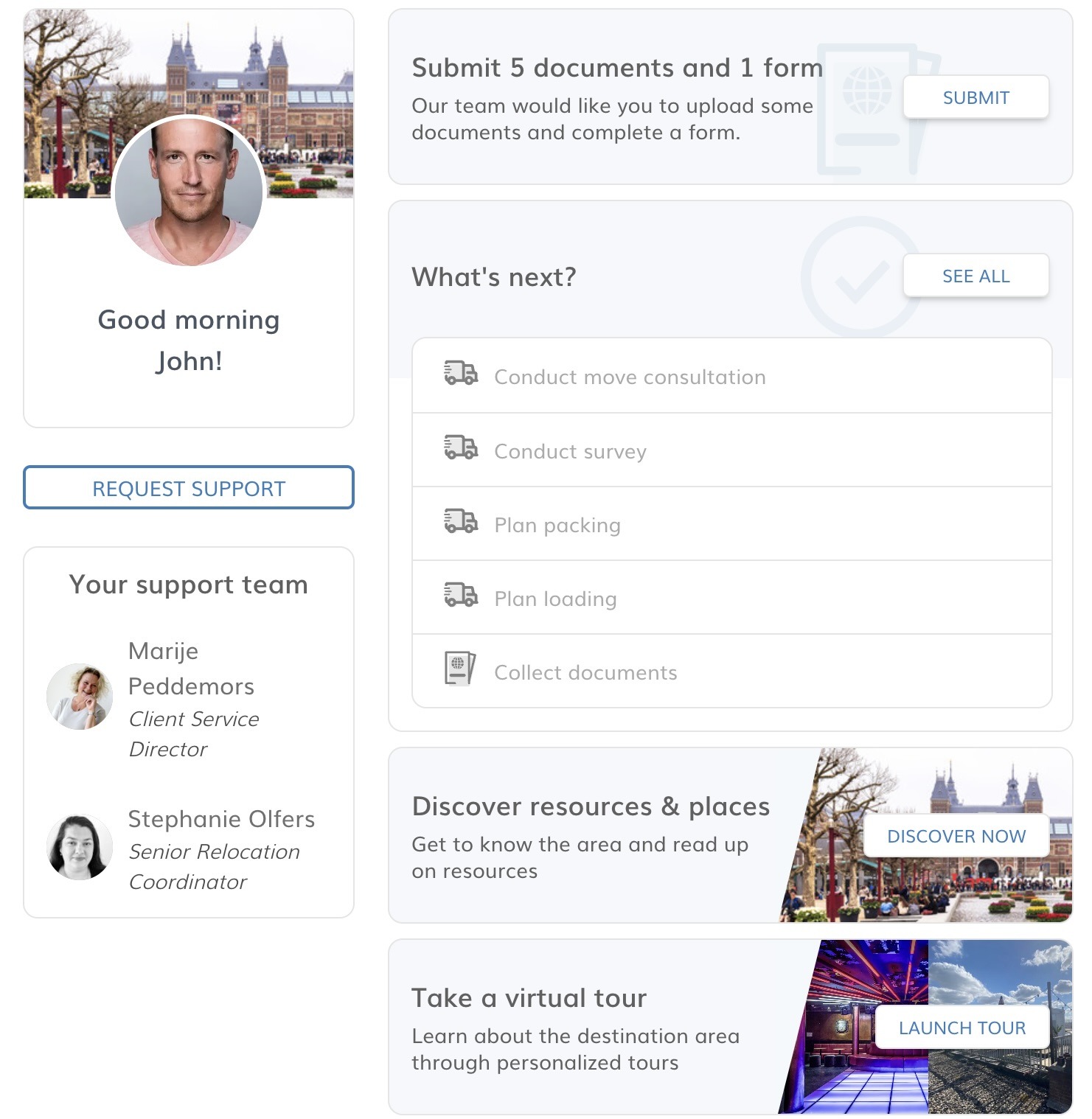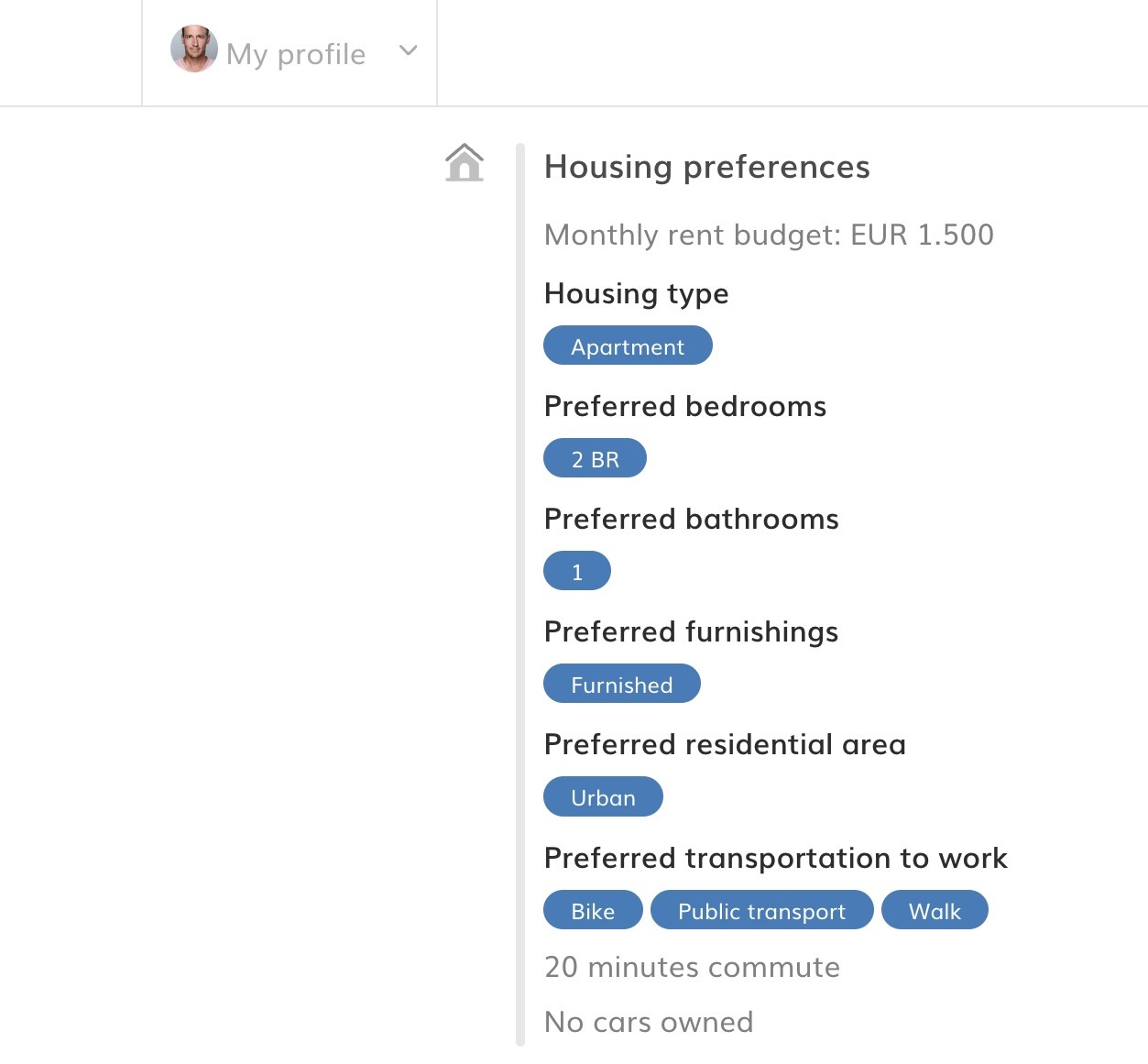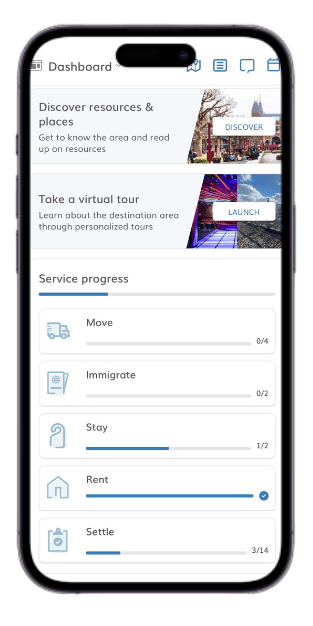 Scheduling Features
Easily access your daily itinerary from any location, at any time. This includes appointments, viewings, locations, relevant details, and even the team members who will be present. All these services are conveniently consolidated into a single schedule that seamlessly aligns with the employee's calendar.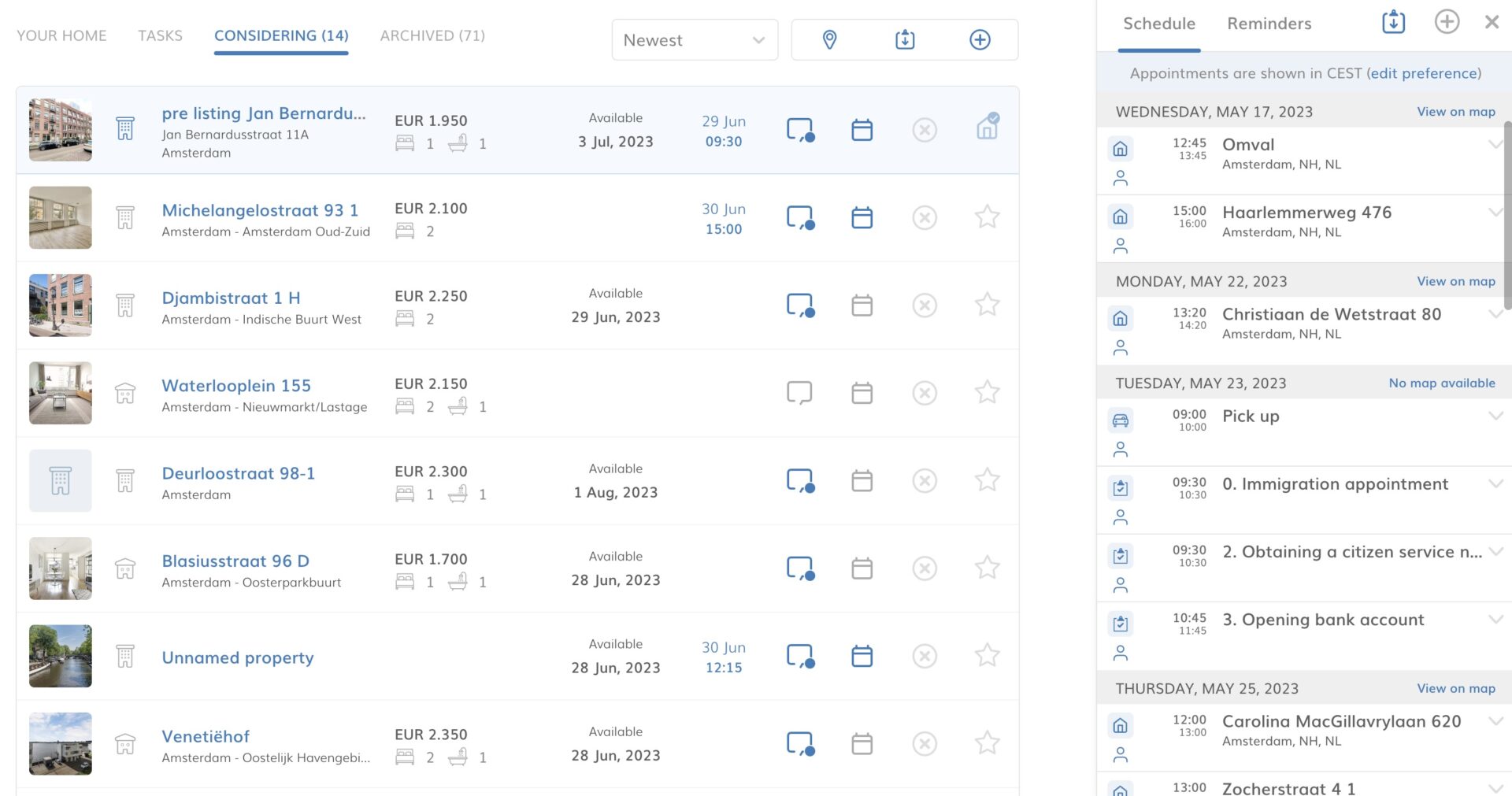 Messaging Features
The ability to communicate in real-time using instant messaging brings about a sense of immediacy and organization. This efficient method of communication ensures that information is exchanged promptly and seamlessly, enhancing interactions between individuals or teams.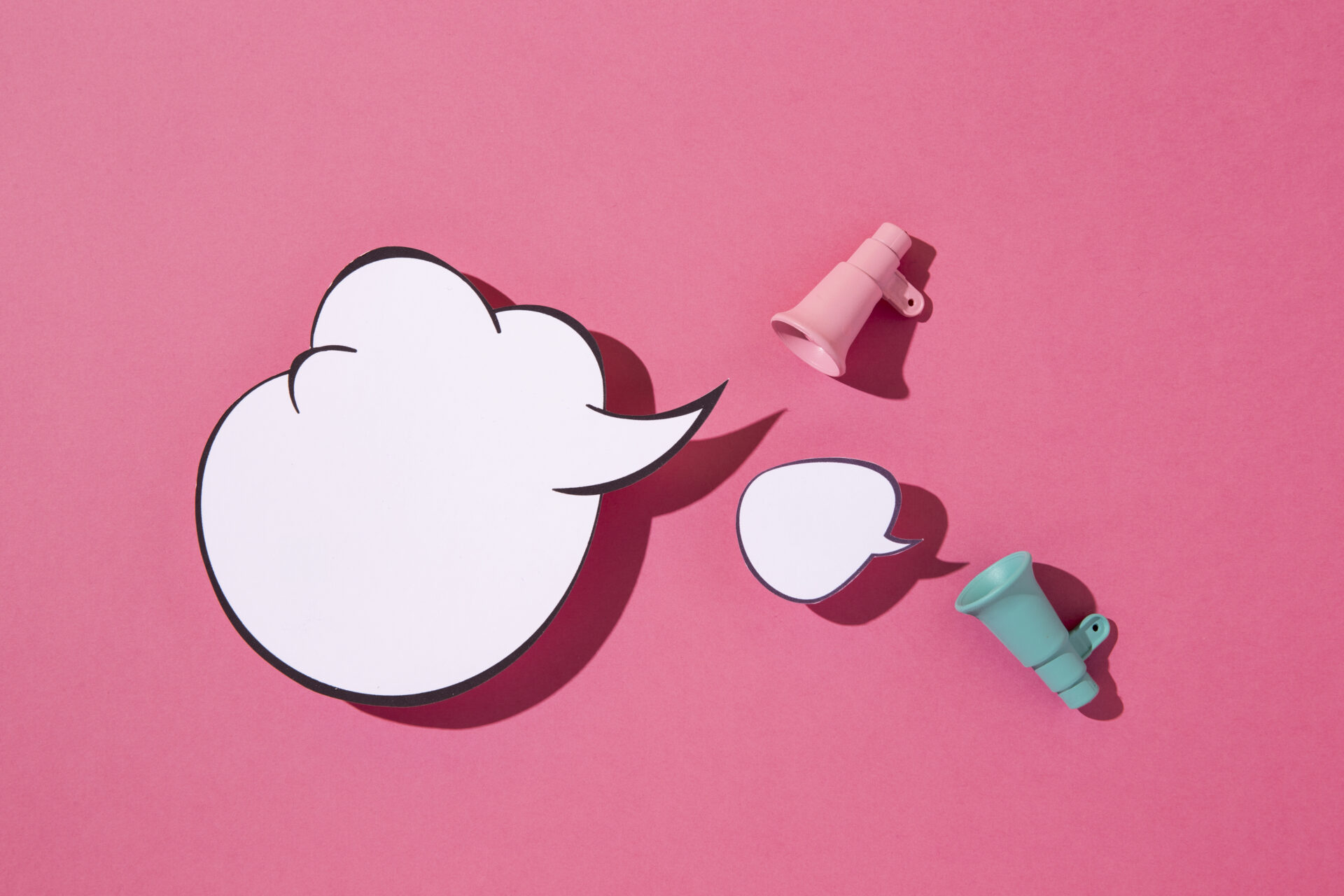 Home-finding, in a swipe
Easily upload, view, and select your properties through an interactive list of options with a conversational channel and a gallery of photos linked to each listing.

Efficiently compare properties, gain an overview of the market, and access map coordinates with commute time, and nearby amenities tailored to your preferences.

Track and plan the process through simplified and personalised task lists.

Receive transparent, real-time professional guidance for each property option and in relation to the housing market overall.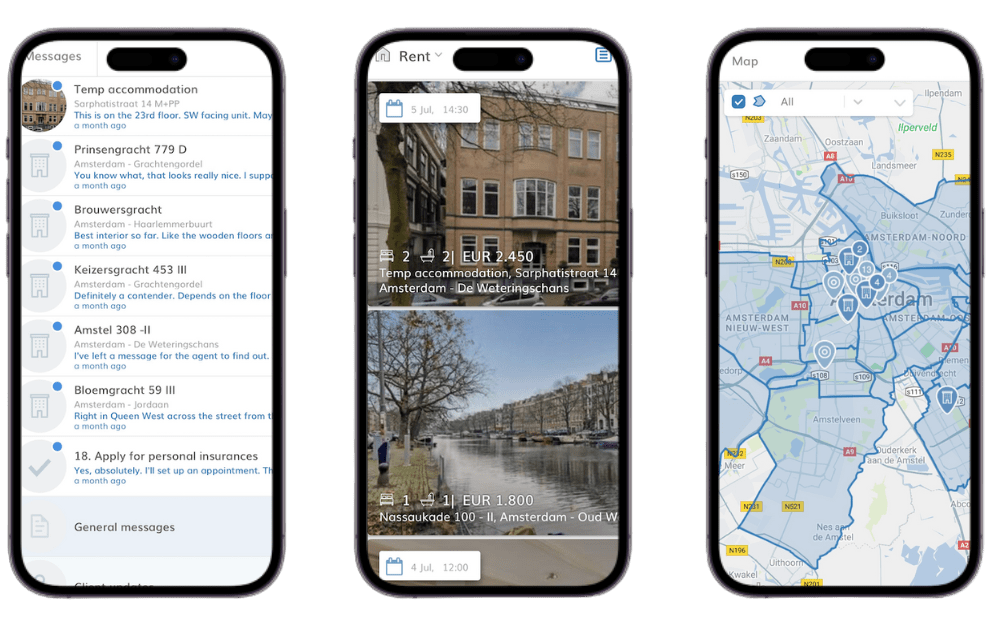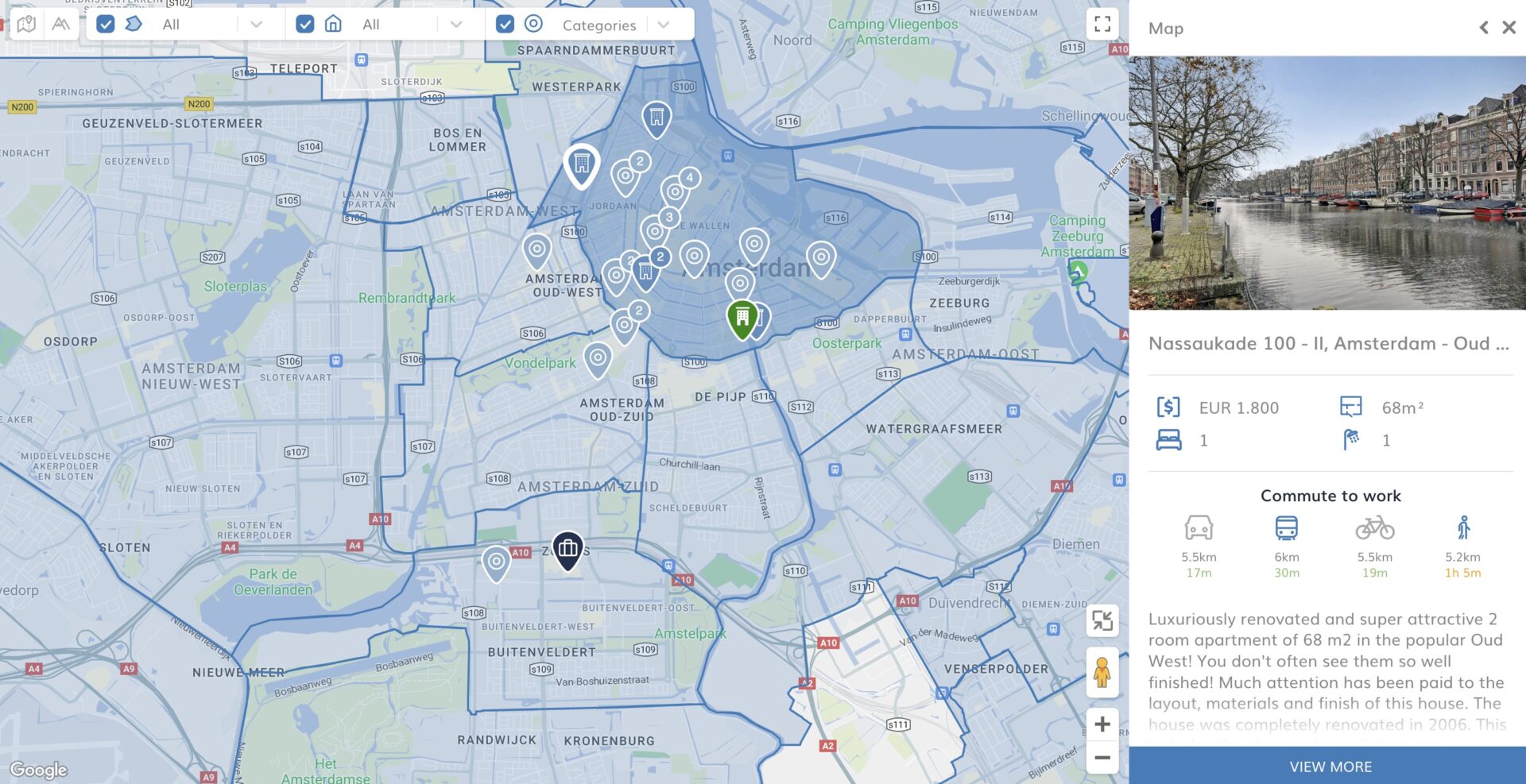 Resources, at your fingertips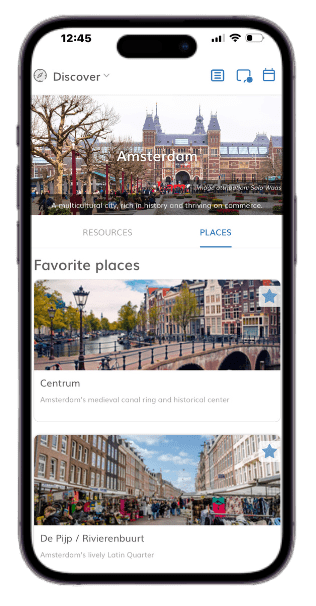 Area Knowledge
Our customized platform includes a wealth of data and tools for your specified location, no matter where you choose to call home. From general city information to local school districts, neighborhood guides, lifestyle and leisure resources, and much more.
Our platform goes beyond written content by including an interactive map that allows you to visually plan out and trace all suggested spots and points of interest, get a commute time estimate, and discover nearby local gems.
Formalities Knowledge
Relocation involves many variables, largely dependent on the components of the move, the family members involved, and the origin of the papers, among others. That being said, we go over and detail all of the formalities you and your family can anticipate throughout your relocation journey via our platform.
Because we value transparency, formalities are included in our interactive relocation checklists, allowing you to monitor progress, confirm scheduled meetings, and more.
Housing Knowledge
The housing market is volatile and ever-changing, and we're here to help you plan. We've compiled the best tips, techniques, and wisdom to help you understand and negotiate the market, including cost-of-living comparisons, utilities, and tax information, among other things
Settling Knowledge
Now that you've relocated to your dream home, we've gone over important subjects and information about your new life adventure, such as explaining the transportation system, emergency and fraud information, waste guides, and other local services.